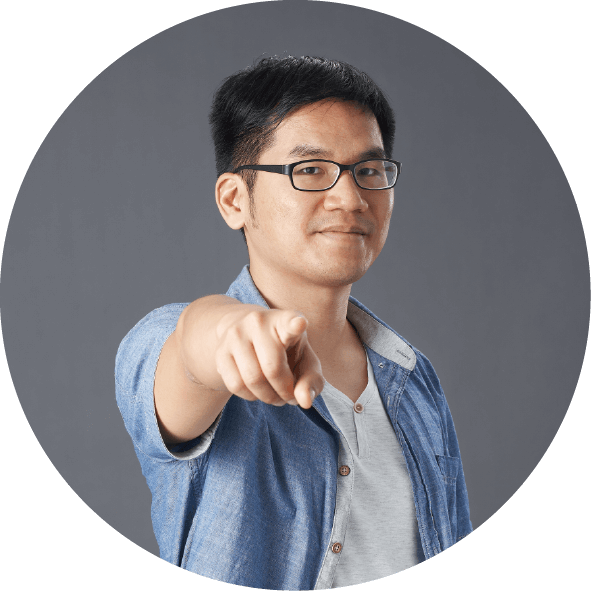 謝智翔
多語言講師
Lecuturer on Multilingualism
美國堪薩斯大學語言學系碩士
《這位台灣郎會說25種語言》作者
多語習得活動網(polyglot.tw)創辦人
M.A. in Linguistics, University of Kansas
Author of "This Taiwanese Guy Speaks 25 Languages", Self-taught More than 25 Languages
Founder of polyglot.tw
我 20 歲時受到恩師康華倫老師和史嘉琳老師的啟發,開始學習多種語言。很快地,我發現,除了語言本身,我對於人怎麼學語言、怎麼學更有效率更有興趣。於是我開始了 10 年的語言旅行,從亞馬遜的熱帶雨林習得了克丘亞語 (Quechua),也從坦尚尼亞帶回了史瓦西利語;我通過了各種語言檢定 (日檢一級、多益 950、TestDaF 17、DALF C1 等),研究了神經生物學、認知科學、並在美國取得了語言學碩士。所有的努力告訴我一件事,語言的本質是「語言習得」,這也是是學語言最佳的模式。我根據「語言習得」的原理,建立了多語習得活動網,創辦各種工作坊與培訓,協助學生和社會大眾運用自己語言習得的本能學好任何語言。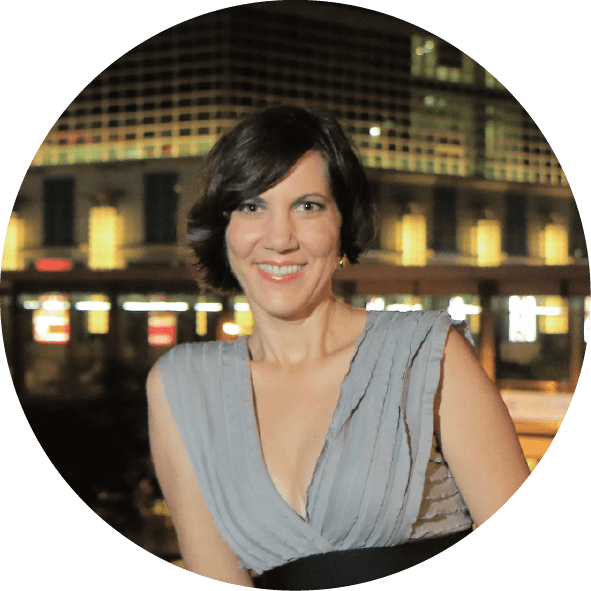 Carleen Fischer
卡琳英語及卡琳夏令營執行長
CEO of Carleen's English Schools and Camp Carleen
18 年英語教學經驗
卡琳英語及卡琳夏令營創辦人
提倡透過國際旅遊進行文化理解與自我成長
18 Years of Experience in ESL Teaching
Founder of Carleen's English Learning Center and Camp Carleen
Promoter of Cultural Understanding and Self-growth Through Adventurous Trips Abroad
葉中如
台北第一女子高級中學英語教師
English Teacher of Taipei First Girls High School
廣泛閱讀推廣師訓講師
北一女中開放式課程 x 典藏北一酷課師TFGCOOCS 團隊成員
通過 Google Certified Educator 認證
Teacher Trainer of Extensive Reading in the ELT Classroom
Online Instructor, Taipei First Girls Creative Online Open Coursewares
A Google Certified Educator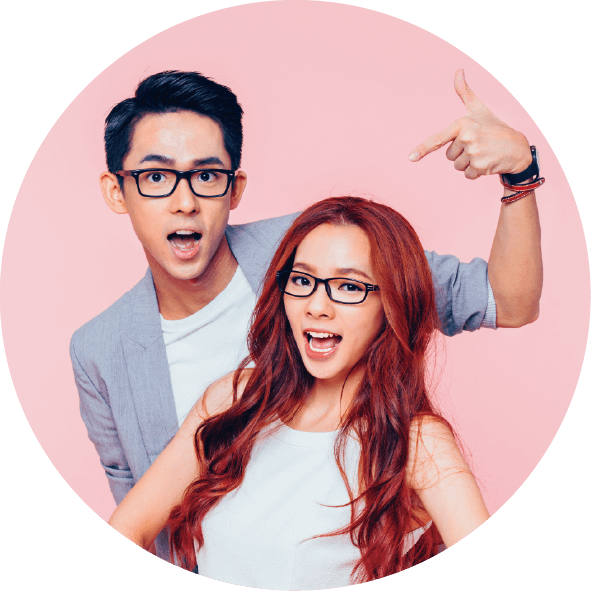 阿滴與滴妹
阿滴英文創辦人
Founder of Ray Du English
全台最大英語教學 YouTube 頻道創作者
前 ICRT 與國立教育廣播電台主播
YouTube 台灣宣傳大使
Creator of the Largest English-teaching YouTube Channel in Taiwan
Former DJ at ICRT and National Education Radio
Official YouTube Ambassador of Taiwan
「要喜歡英文,才能學好英文。」阿滴與滴妹對教育充滿熱忱,將興趣結合專長,實踐對教育與創作的理念,兩人極佳的默契透過新媒體創作打造教學新模式,成功地讓聽眾對英文學習產生興趣與動力。目前他們的頻道累積了超過35萬訂閱者,成為了台灣最大的英文教學YouTube頻道。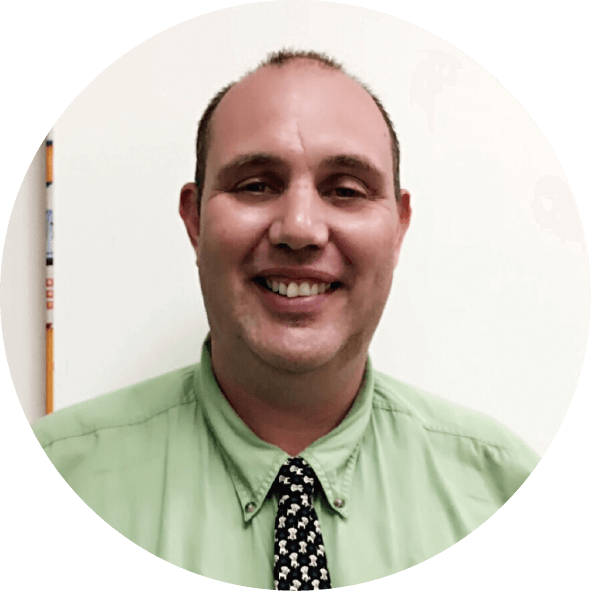 Werner Kuhn
樂學美語英語課程規劃暨數位教學總監
Director of English Curriculum and Technology Implementation, Enjoy English
13年在台教學經驗,以發音教學為主
教學對象年齡層橫跨學齡前至成人
正在進行數位教學專案研究
13 Years of Teaching Experience in Taiwan, Focusing on Phonics
Teaching from Kindergarten to Adults
Currently Leading a New Program to Blend Traditional Teaching with Digital Teaching
I have been teaching in Taiwan for 14 years. I have worked in kindergarten for 9 of those 14 years and specialized in K3 – G2 phonics instruction. I spend a lot time researching new techniques which I share with a group of willing teacher that gets together every few months to share ideas. I love what I do, and love even more to share with others. I am currently working on a new pilot program to bring iPads into the classroom without disrupting the traditional classroom dynamics. Especially using iBooks to enhance English learning, but more over using the abundant features that iBooks offer to improve phonics instruction to young children.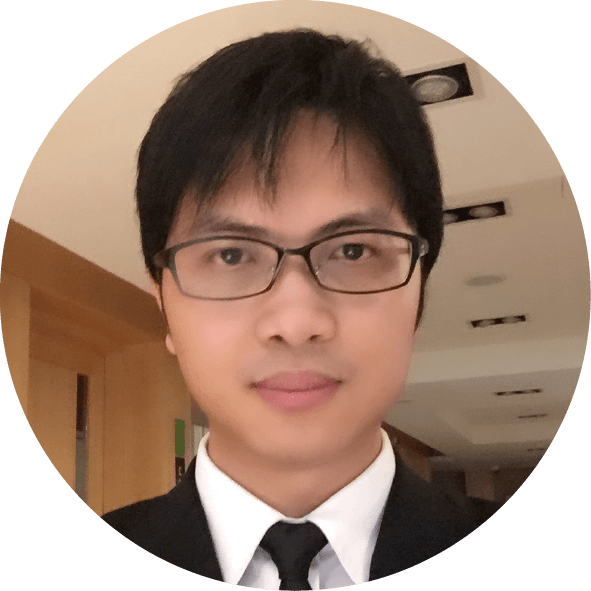 林繼勝
宏碁雲端技術服務雲教授推廣部經理
Manager, Department Head of CPF Marketing Development, Acer Cloud Technology (Taiwan) Inc.
宏碁雲教授創始人之一
宏碁全民物聯網教育推廣首席講師
專業技能涵蓋教育推廣、市場規劃、專案管理、生產製造、以及業務發展
The Product Originator of Acer CloudProfessor
Acer Chief Evangelist for IoT Education
Work Experience Includes Education Promotion, Market Planning, Product Management, Manufacturing Process, and Business Development
Gibson Lin has worked at Acer Inc. for 6 years as quality, sales, and product manager.  He graduated from University of Central Missouri (USA) with a master degree of Business Administration in Marketing in 2006.  Currently he is Department Head of CloudProfessor Marketing Development at Acer Cloud Technology (Taiwan) Inc., a cloud service provider helps customers create their own Internet of Things (IoT) product.  He has been active in the area of IoT education for years and responsible for WW business development, product promotion, horizontal alliances, and market planning.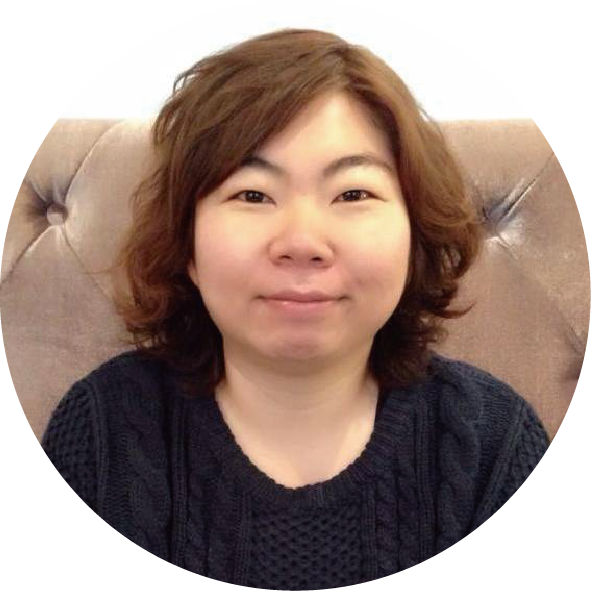 Freeman Kao
狂熱英語教學探索者
Zealous ELT Explorer
15年以上英語教學經驗
台北市立大學和世新大學英語系兼任講師
英語教學顧問
Over 15 Years of Experience in English Teaching
Adjunct Faculty of University of Taipei and Shih-Hsin University
Freelance English Teaching Consultant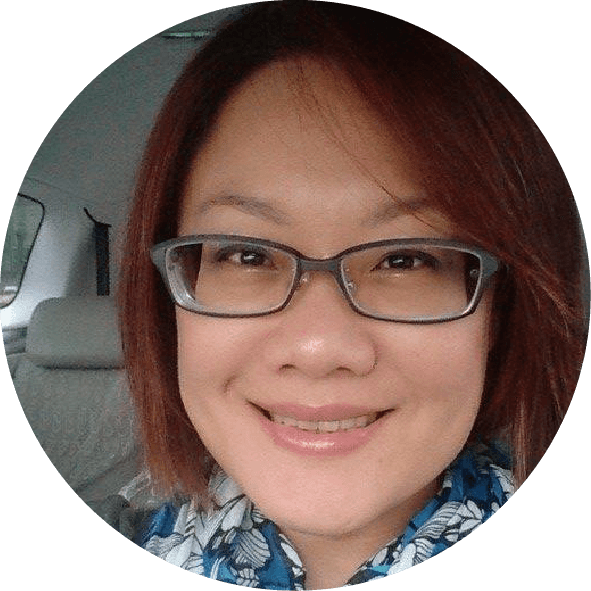 Barbara Lin
臺北基督學院英語主修講師
Lecturer of English Major, Christ's College Taipei
美國 Fairleigh Dickinson University 英語教學碩士
20年英語師資培訓經驗,曾任國立臺北教育大學、台中教育大學國小英語師資學分班講師
國小英語教材編寫小組委員
Master of TESOL from Fairleigh Dickinson University, NJ, U.S.A.
20 Years of Experience in Professional Teacher Training
Member of Elementary English Material Editing Committee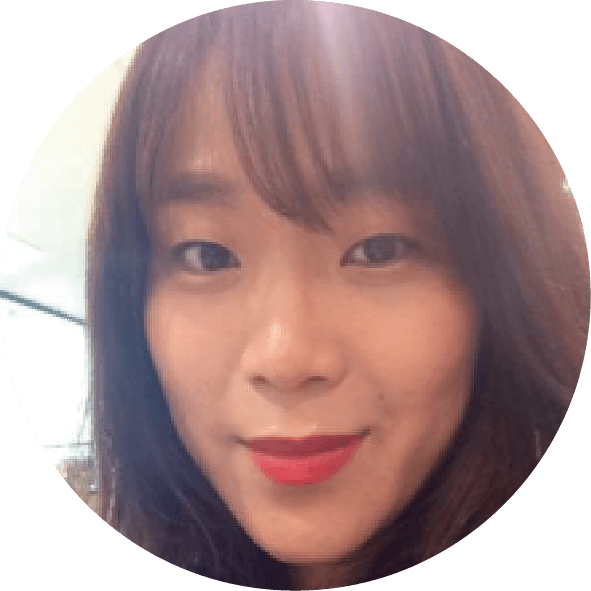 Christine Hwang
McGraw-Hill 亞太區教學研究顧問
Curriculum Consultant, McGraw-Hill Education Asia
英語教學經驗豐富,對象包括從初學者到高階學習者等
擅長以美國母語課本為主的閱讀教學與課程規劃
常年於亞洲各國巡迴英語教學講座
Teaching Experiences in Various Levels from Beginners to Advanced
Expertise in Teaching Reading Programs Aligned with US Literacy Curriculum to English learners
Giving Teacher Trainings to Many Educational Institutes in Many Countries Across Asia
Christine Hwang has been working in the English as a Foreign Language field for the past 14 years as a teacher, a curriculum developer, an academic director and a teacher trainer. She has taught students of all ages, from kindergarten to adults at private English institutes. Currently she is a curriculum consultant for McGraw-Hill Education Asia Pacific giving teacher trainings and model lessons for various schools and English institutes in Asia.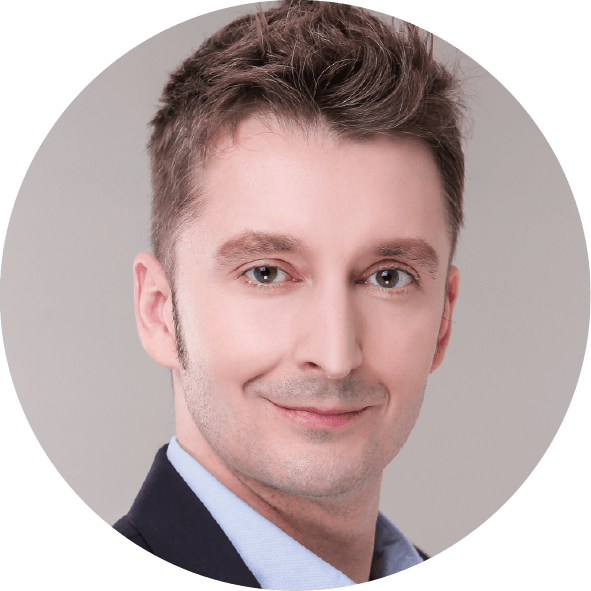 Mark Richard
牛津大學出版社 Educational Services Manager
Educational Services Manager, Oxford University Press
牛津大學教師進修學院認證講師
17年亞洲及歐洲地區英語教學與師訓經驗
在英語教學中最喜歡的一個字:好奇心
Certified Trainer for Oxford Teachers' Academy
17 Years' Teaching and Training Experience in Asia and Europe
Favourite Word in Education: Curiosity
Mark Richard is a Taiwan-based trainer with seventeen years'  ELT experience in East Asia and Europe. He has taught all age groups in various schools and agencies. As OUP's Educational Services Manager, he regularly presents at TESOL conferences, and is a certified trainer for the Oxford Teachers' Academy. He loves to fill his students' minds with curiosity so that they work hard without realizing it and think for themselves.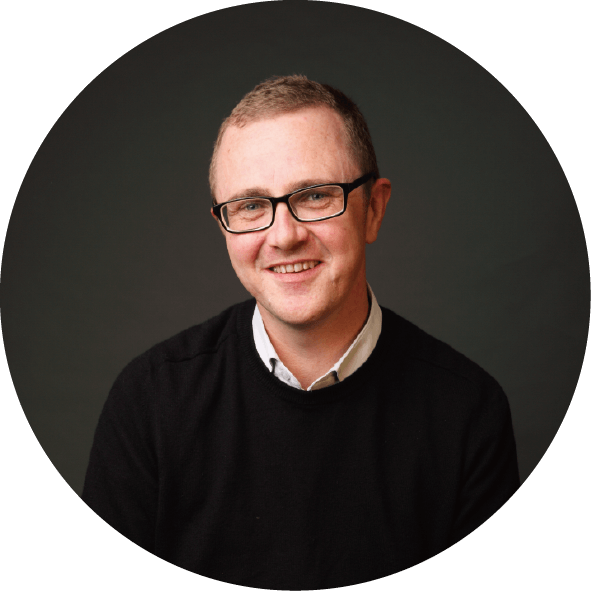 Jake Whiddon
英商麥克米倫教育出版公司亞洲區師資培訓師
Regional Trainer, Macmillan Education Asia
澳洲昆士蘭大學語言教學暨語言教學管理證書
12年亞洲地區英語教學與師訓經驗
專注於課外活動的課程設計,創造更多的英語學習機會
Trinity DipTESOL and International Diploma in Language Teaching Management, University of Queensland, Australia
12 Years of Experience of ELT Teaching and Training in Asia
Specialized in Designing Extra-curricular Activities for YLs to Use English in Meaningful Way
Jake Whiddon is the Regional Teacher Trainer for Macmillan Education, East Asia. Jake has a strong background in ELT teaching and training with over 12 years' experience in East Asia. He worked for many years teaching learners from as young as 3 years developing programs to immerse young learners into English outside of the classroom to promote learner autonomy and passion for the language.
Jake spent many years working to offer offsite activities to Young Learners throughout China. He is experienced in designing extra-curricular activities for YLs to use English in meaningful ways after class.
Jake has also worked as a course director for the Trinity College London Dip.TESOL & Cert.TESOL courses. Jakes holds a Trinity DipTESOL and International Diploma in Language Teaching Management from the University of Queensland, Australia. He is also currently pursuing a Master's degree in Teacher Professional Development and Language Teaching with NILE and University of Chichester, UK.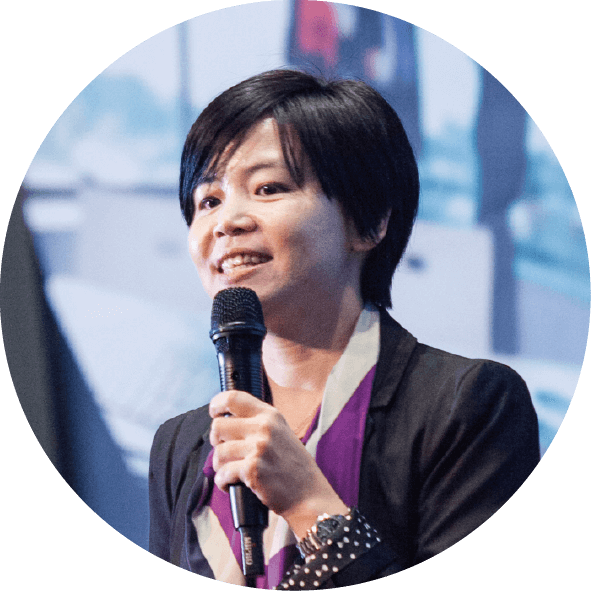 Jennifer Tan
橄欖樹英語總監
Director of Olive Tree English
知名國際教育機構台灣業務總經理
新加坡大眾集團台灣區總經理
佳音英語教務部經理
Sales Director of International Education Company
Taiwan General Manager, Popular Holdings Limited
Academic Director, Joy English
Jennifer has dedicated herself in the field of education for more than 20 years, growing through the wide spectrum of being a teacher, teacher training, ELT speaker, Academic director, course book writer and editor, to director of various renown international educational companies. She has always been passionate about creating and delivering English teaching material and environment that would best benefit Taiwanese students.
Jennifer has started her own school, with a vision of bringing all her experience, international course material, with the latest global educational trend together, so as to develop students not only in English learning, but also to realize their full potential as 21st century citizens, ready for this ever changing world.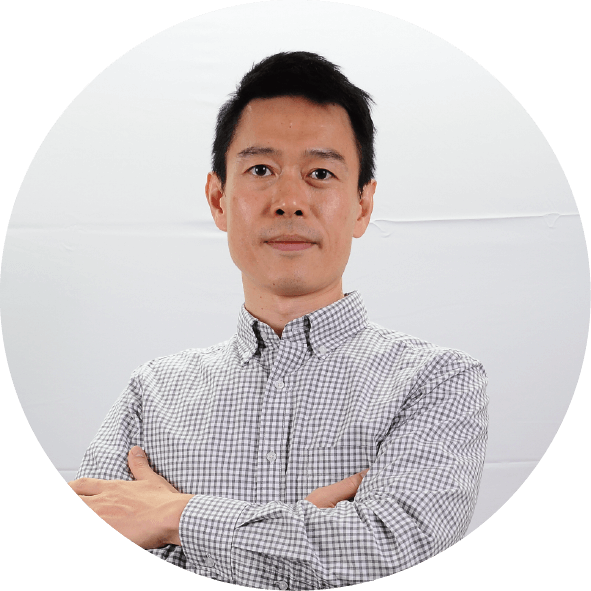 杜哲宏
英檢輔考天王
English Test Master
連續5年師德師訓滿班講師
英檢輔考天王
曾考過多益考試10次以上及托福、雅思考試20次以上
Lecturer with Highest Ratings and Reviews for 5 Consecutive Years at CET
English Test Master
Taken TOEIC more than 10 Times and Both TOEFL IBT and IELTS more than 20 Times
杜哲宏老師自從全民英檢第一屆舉辦開始就開始帶著學生報考英檢,並且由2011年起逐年舉辦英檢教學講座至今,自身報考英檢經驗豐富:新托福20餘次、雅思20餘次、多益10餘次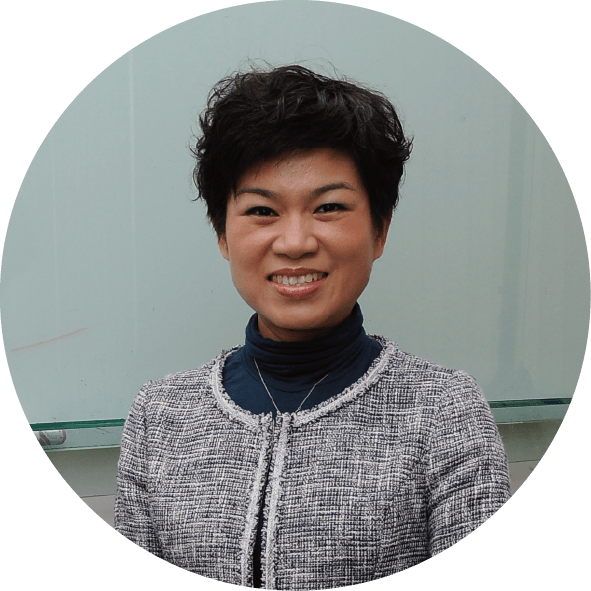 薛詠雯
經驗,熱情,與耐心兼備的考用書頂尖寫手
A seasoned teacher with passion and patience
17 年英檢, 多益, 托福, 商英教學經驗
GEPT 中高級通過口說滿分
TKT 三模組 Band 4
17 years of teaching experience in GEPT, TOEIC, TOEFL, and Business English
Obtain the Certificate of GEPT Higher-Intermediate Level
 Earn Band 4 for all 3 TKT Modules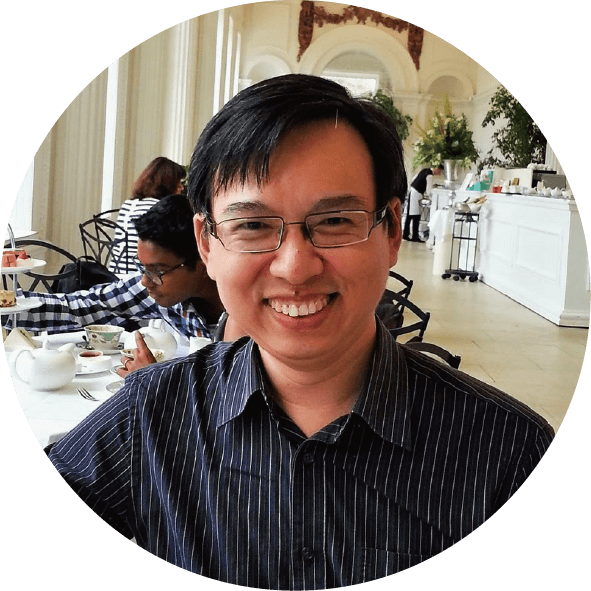 侯惠澤
國立台灣科大迷你教育遊戲團隊主持人
Director of Mini-Educational Game Development Group
in E-learning Research Center of NTUST (NTUST MEG)
台科大迷你教育遊戲團隊 主持人
台灣科技大學應用科技研究所 教授
長期研究遊戲式學習與學習行為模式分析
Director of Mini-Educational Game Development Group in E-learning Research Center of NTUST (NTUST MEG)
Professor of Graduate Institute of Applied Science and Technology, National Taiwan University of Science and Technology (NTUST)
Has Focused on Game-based Learning (GBL) and Learning Behavioral Pattern Analysis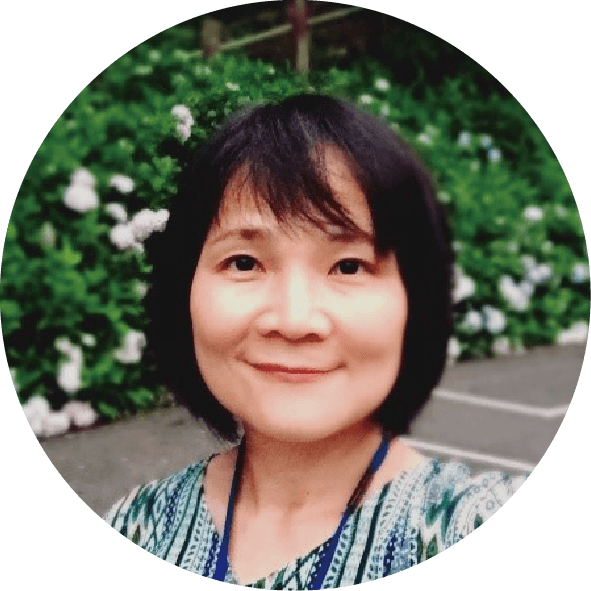 劉學蕙
國小英語教師,人氣部落客
Top English Teacher, Blogger of Caroline TEFL Journey
73萬人次點閱的英語教學部落格作者
資深英語教師
充滿熱忱的兒美師訓講師
The Author of English Teaching Blog, Caroline TEFL Journey, with over 730,000 Page Views
Experienced English Teacher
Rich Experience in Teacher Training
「讓孩子在沒有壓力下學好英文」不是一句口號,而是劉學蕙老師在教學現場一直以來的堅持。身為75萬人次點閱的英語教學部落格作者,大家除了喜歡老師的教學熱忱以及創新分享之外,更鍾情於如何將英語桌遊落實在課堂活動的過程。
看著學蕙老師信手拈來的桌遊活動,其實背後都經過嚴謹的思考與推演,這樣的教學心法您一定要學,因為面對學生的期待,您將會擁有更具魅力的教學工具,與更令人滿意的學習成果!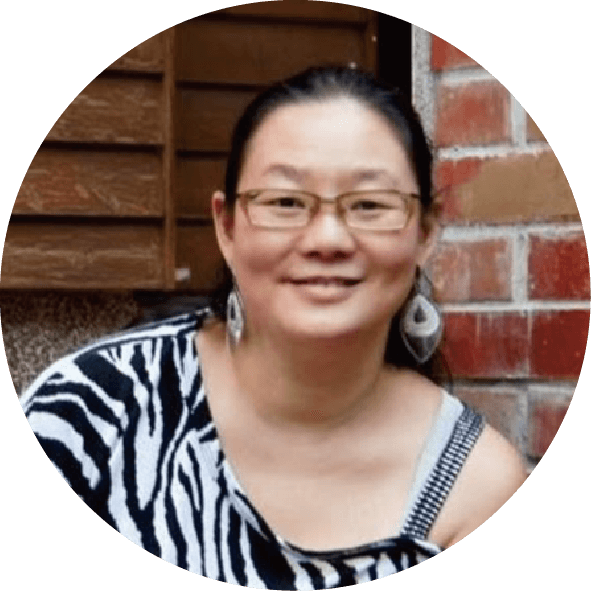 Arleen Quien
資深教學顧問
Senior Teaching Consultant
主修兒童和青少年發展以及兒童心理學
20年以上英語教學經驗
國內外中小學英語教學師訓講師
Majored in Child and Adolescent Development and Child Psychology
Over 20 Years of Experience in English Teaching
English Teaching Training for Primary and Secondary Schools All over the World
Arleen Quien majored in Child and Adolescent Development and Child Psychology at San Francisco State University. A teacher for twenty years, she has taught students at all levels, from preschool to adults, both in the Taiwan and in the US.
Having taught herself Mandarin Chinese and Taiwanese from scratch, she fully understands the difficulties students encounter when learning a second language. She's also the English teacher trainer for universities, elementary schools and foreign publishers.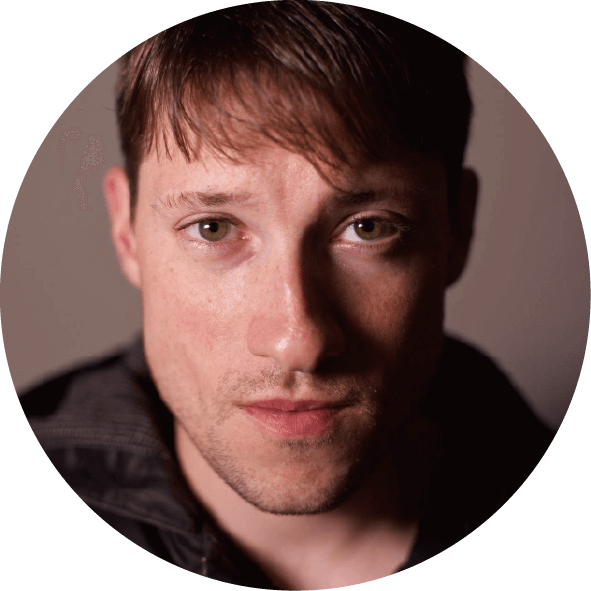 Brian Wiemer
優時代教學機構及前快樂瑪麗安種子教師
Experienced Teacher at UStar Academy and Other Language Institutes
5年以上在台教學經驗
研究並融合多種教學方法於教學
美國俄亥俄州立大學英語教學學士
Over 5 Years of Teaching Experience in Taiwan
Studied Different Pedagogical Methods to Adopt and Adapt Teaching
Studied Teaching English with a BA Degree from the Ohio State University
Brian Wiemer is an early education teacher at UStar Academy. He loves teaching and studying different teaching pedagogy to adopt and adapt his teaching style.
He studied Teaching English as a second language, Chinese, and graphic design in the US with a BA degree from the Oho State University.
He has been teaching young children and young teens for over five years.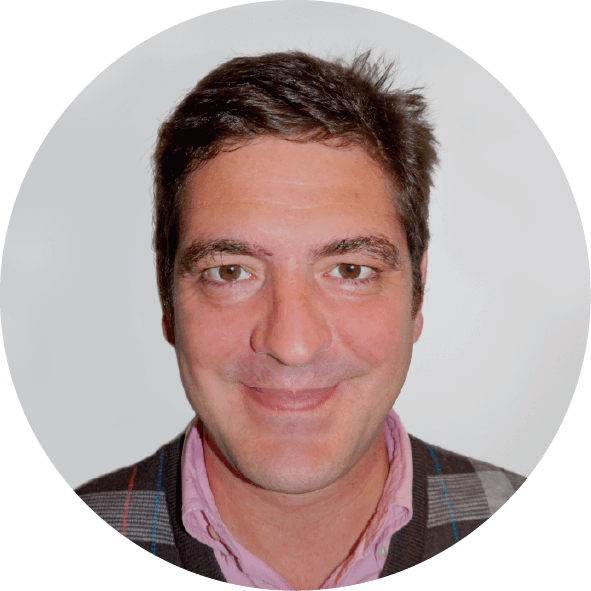 Gerhard Erasmus
劍橋兒童英語認證專業顧問及口試官
Examiner and Assessor of Cambridge English Language Assessment
15年以上在台教學經驗
專業英語教學學位及證照
多年劍橋認證教師培訓經驗
Over 15 Years of Teaching Experience in Taiwan
Has an MSc Ed TEFL, a PGCE and a Cambridge Delta
Experienced in Teacher Training from Entry Level Qualifications to Tutoring on the Cambridge Delta
Gerhard Erasmus has an MSc Ed TEFL, a PGCE and a Cambridge Delta.
He is currently the Director of Studies at a language centre in Taipei, Taiwan, and actively involved in teacher training from entry level qualifications to tutoring on the Cambridge Delta. He has authored a young learners series and consulted on various curricula and training design projects.
He also co-authored the ebook Brainstorming with Hall Houston. His main area of interest in ELT is teacher development including continuous professional development.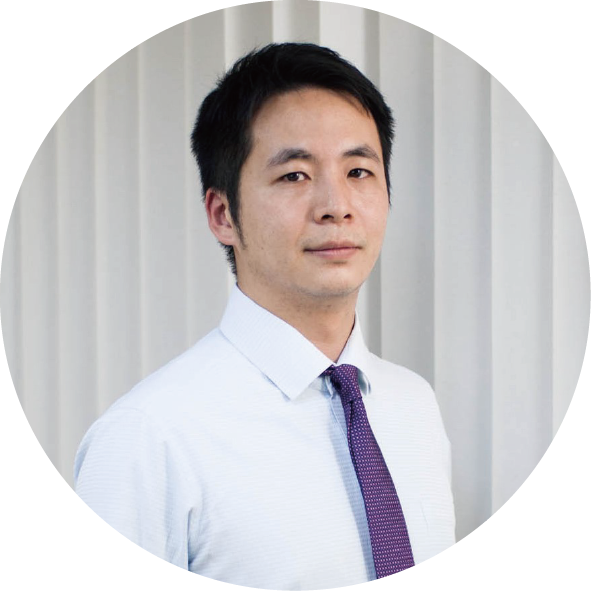 曾思遠
學思科技創辦人
The Founder of Imlearning Tech. Corp.
臺灣大學機械工程與財務金融雙碩士學位
10年以上教育服務業經驗
imLearning 雲端學習平台資深講師
Dual Master Degree of Mechanical Engineering and Finance
Over 10 Years of Experience in Educational Services
Senior Trainer of iMath Learning Platform
講師曾思遠為臺灣大學機械工程與財務金融雙碩士,於 2008 年成立學思科 技,同時也是知識節點延伸學習法發明者,曾任補教業與大專院校講師,不論 在現場教學或數位學習產品的開發,皆有相當豐富的經驗。 抱持著改善學習環境、為教育盡一份心力的理想,曾思遠在數位教學的領域打 拼多年,同時深入了解學校、補習班、ft版業等相關產業的需求,以期能夠規 畫ft最符合使用者需要且最有效率的數位學習方式,真正達成「雲端系統輔助 學習」的目標。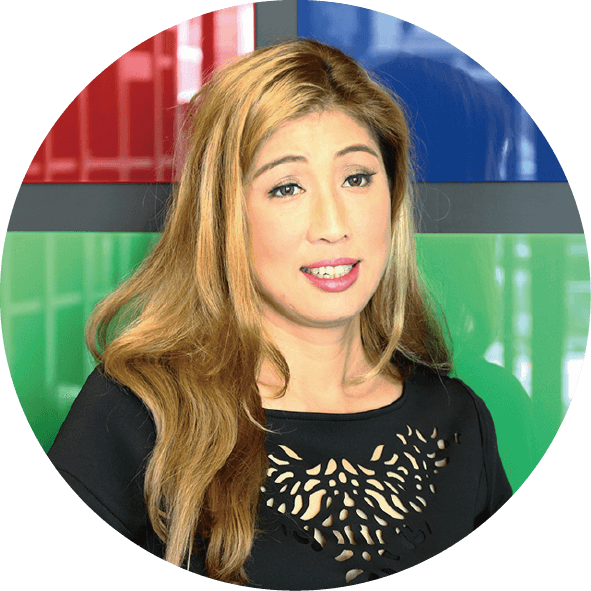 Iva Chen
愛美語學院創辦人
Founder of the Iva English School
20年以上英語教學經驗
愛美語學院創辦人兼英語教師
充滿熱忱的英語教學講師
Over 20 Years of Experience in English Teaching
Both Owner and Teacher of Taichung's Prestigious School
Inspiring Educator in English Teaching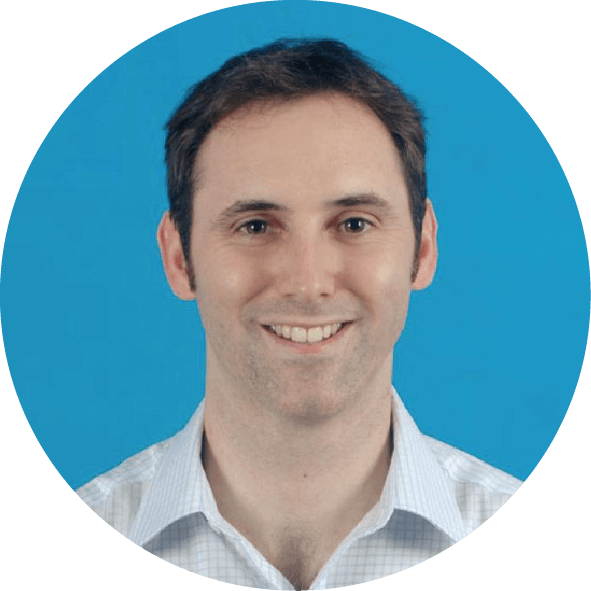 Justin Kaley
專注於兒童/青少年英語教學領域的專業資深培訓師
Experienced Trainer in ELT Primary and Teens, and YL Language Learning Advisor
亞洲多國資深英語教學師訓講師
曾任教於英國文化協會、台灣科技大學
現任National Geographic Learning產品經理
Senior English Language Teaching Trainer in Asia
Teaching Experience Includes Work at British Council, National Taiwan University of Science & Technology
Currently Works at National Geographic Learning, as Product Manager
Justin Kaley has been actively involved in the ELT field conducting research, aiding schools in curriculum development and design, and teaching language learners in various levels of instruction from Kindergarten to the doctoral level. He has completed Master's Degree studies in Applied Linguistics at Columbia University Teachers College, and he holds a Bachelor's Degree in International Relations and Spanish from Tufts University. His professional experience includes work at the British Council, Senior Teacher at Global Edge Academy in Beijing, ESL Language Instructor at the Columbia University Community Language Program in New York, and EFL Lecturer at the National Taiwan University of Science & Technology. In 2010, Justin joined National Geographic Learning, a part of Cengage Learning in Beijing, where he continues to have a passion for both language-teaching and learning.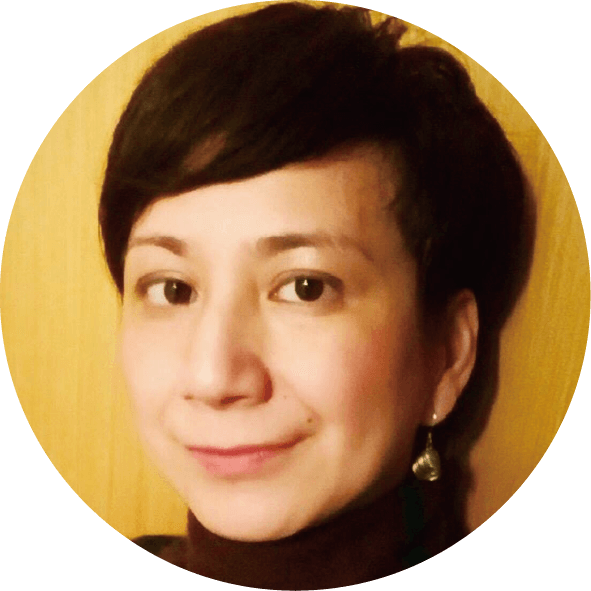 Sandra Wu
英商麥克米倫教育出版公司大中華區市場發展經理
Market Development Manager, Macmillan Education, Greater China
倫敦大學教育學院英語教學碩士
台大進修推廣部「精鍊高階管理與實務研習班第14期」
英國英語師資培訓證照
MA in Learning and Teaching of English and Literacy, Institute of Education, University of London
Elite MBA Program, NTU School Professional Education and Continuing Studies
Certificate of "Becoming a Teacher Trainer", Embassy CES, International Teacher Training Institute, UK
Sandra Wu is currently the General Manager for Macmillan Education, Taiwan and the Market Development Manager for Greater China focusing on teachers' professional development solutions. She has been involved in ELT for 20 years. Her experience includes teaching children and adult English, train English teachers and trainers in Taiwan and China and implementing ELT training/marketing and sales plans in Taiwan.
She holds an MA in ELT and Linguistics from University of Leeds and an MA in Learning and Teaching of English and Literacy from Institute of Education, University of London. In 2004, she received a teacher trainer certificate from Embassy CES, International Teacher Training Institute, Hastings, UK. In 2006, she has been awarded Band 4 in TKT Module 2. In 2012, she received a certificate of Elite MBA programme at School of Professional and Continuing Studies, National Taiwan University.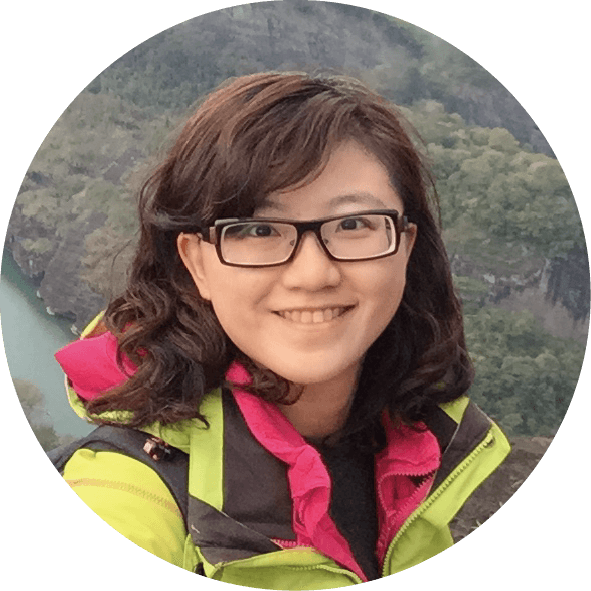 王亞灣
TwoPlus 品牌經理
TwoPlus Brand Manager
台灣知名國產桌遊設計團隊《大富翁》《TwoPlus》雙品牌經理人
暢銷遊戲《走過台灣》《化學事》設計與發行
國史館、親子天下雜誌等公部門與民間單位合作開發經驗
Brand Manager of Two Taiwanese Famous Board Game Design Teams, Monopoly and TwoPlus
Designed and Released Popular Games "Voyage with Taiwan" and "Chemistry Story"
Co-developed Projects with Public Sectors Like Academia Historica and Private Ones as EPF Lifestyle Maganize
TwoPlus品牌經理,擅長以遊戲語言與介面進行跨界溝通,透過遊戲體驗傳遞價值與想法。TwoPlus從台灣出發,關心人文、歷史、教育、生態、人際等現代議題,《實話實說》《演化論》《走過台灣》《化學事》《生態公園》等多款產品暢銷受歡迎,是目前臺灣最穩健與多產的原創出版社。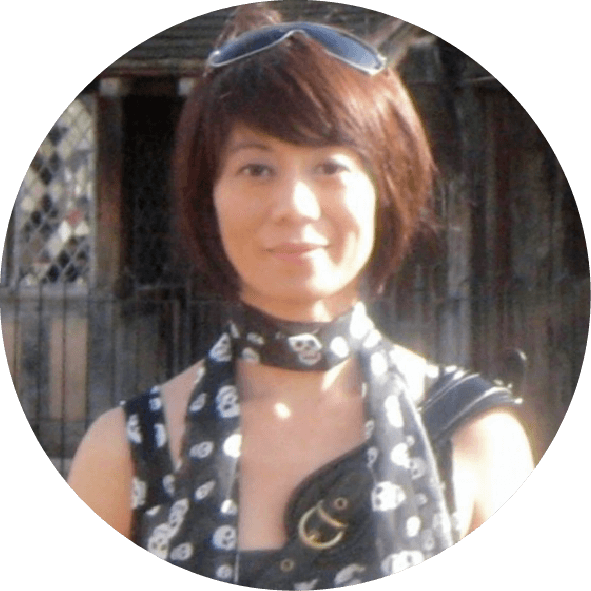 陳菲紋
IE文教中心兒童英文部主任
Director-Programming of IE Learning Center
加州大學洛杉磯分校
芝麻街美語教育事業管理部 英文講師
南華大學 業界講師
University of California, Los Angeles
Instructor of Sesame Street Kaohsiung and Pingtung
Project-Appointed Instructor of Nanhua University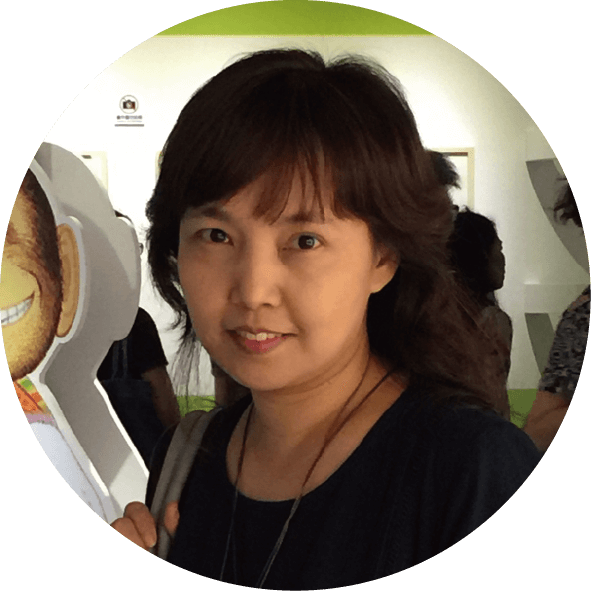 楊禎禎
繪本教學講師
Picture Book Instructor
德州大學奧斯汀校區課程與教學系教育碩士
輔仁大學英文系英語教學課程講師
媽媽繪本班讀書會帶領人
Master in Curriculum and Instruction from The University of Texas at Austin
Lecturer from Fu Jen University, Department of English Language and Literature
Leader of Picture Book Reading Club
美國德州大學奧斯汀分校教育碩士,現為輔仁大學英語系講師的楊禎禎老師專長於英語教學,教案製作,以及兒童教學。對於繪本的熱愛讓她成為英文繪本教學的推廣人之一,常應書局以及圖書館的邀請,分享繪本的美好給小朋友、家長、以及老師們。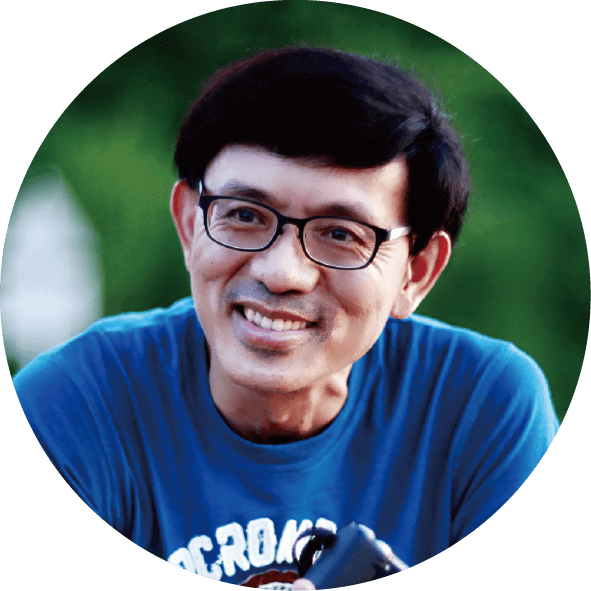 楊耀琦
讀者劇場超級魔法師
Super Magician of Reader's Theater
彰化縣明正國小英語教師
教育部群英行腳偏鄉營隊教師
教育部課程與教學英語輔導團團員
English Teacher at Elementary School
Teacher at MOE Remote School Camp
Member of English Advisory Group of Ministry of Education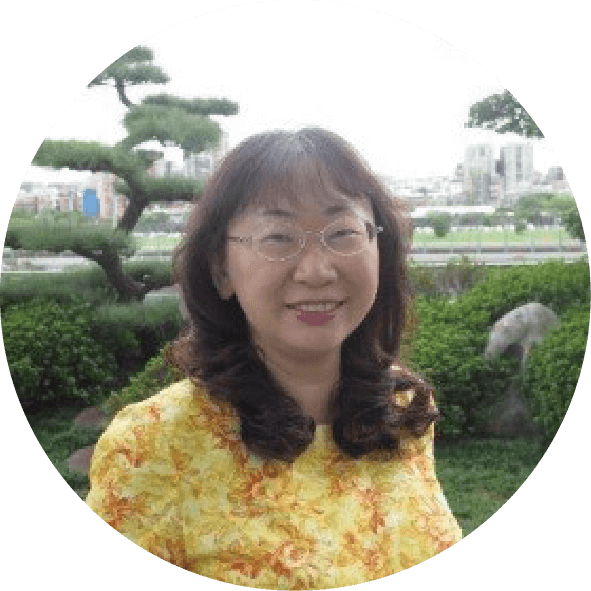 康璿華
資深教材研發專家暨師訓講師
Curriculum Writer and Senior Trainers for Teachers
南澳大學TEFL英語教學碩士
各博物館之藝術及其他展覽雙語導覽
102學年度以"英語說故事"教學課程榮列教育部「百大業界專師名人堂」
Master in TEFL from University of South Australia
Bilingual Docent of Art and Other Exhibitions in Museums
Enlisted in "The Hall of Fame of Industry Specialists" in the Year 2013 by Ministry of Education in Taiwan
南澳大學TEFL 英語教學碩士,近30年教學經驗,25年師資培訓經驗,於台灣、大陸、新加坡三地擔任師訓講師;為下列師訓課程之創始者:全民英檢系列師訓、英語翻轉教學師訓、四技能合一教學師訓、兒童創意引導寫作師訓、批判式教學法師訓、美育結合英文教學師訓等。於102學年度以"英語說故事"教學課程榮列教育部「百大業界專師名人堂」近年專注於應用多元課綱結合繪、讀本進行課堂教學。